Modern Foreign Languages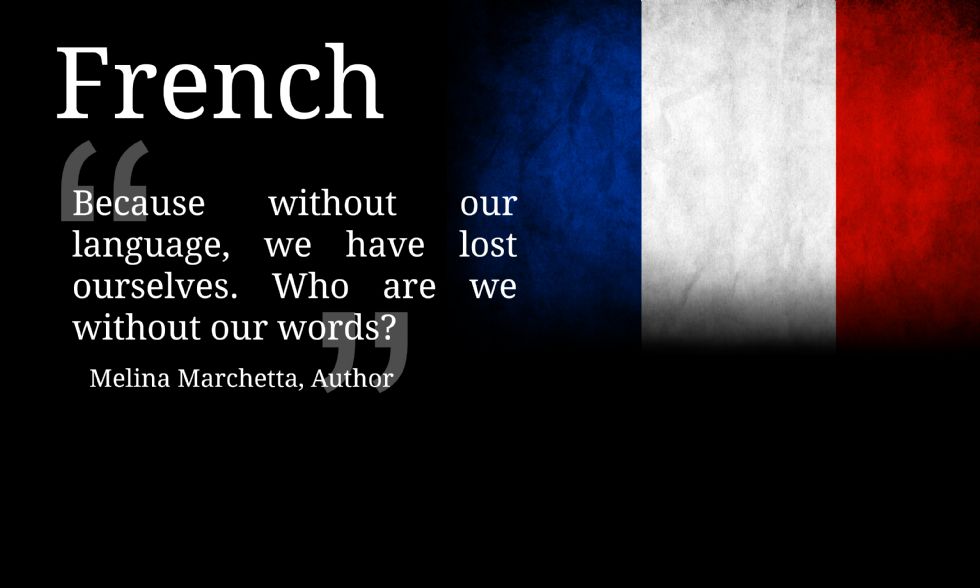 Head of Department - Miss Sweeney
Pupils in Key stage 3 have 2 hours per fortnight to study either French or Spanish. In Key Stage 4 both GCSE French and GCSE Spanish are offered as options for pupils who wish to study the languages to GCSE level.
Year 7 French
Assessment Cycle
Content Covered
1

Introduction to grammar & 'Access Studio' French basics and phonics.

2

Studio 1 Module 1 "C'est perso"

Describing hair and eye colour as well as other, key physical and personality descriptions in French.

3

Studio 1 Module 2 "Mon collège" – all about my school and the subjects I study.

4

Studio Module 4 "Ma Zone" – The area where I live and the different places to describe.
Year 8 French
Assessment Cycle
Content Covered
1

Studio 2 Module 1 "T'es branché" – How to describe what books, films and programmes I like and why.

2

Studio 2 Module 3 "Mon identité"

(+ 'Christmas in France') – Describing relationships with family and friends.

3

Studio 2 Module 4 "Chez moi, chez toi" – House, Home and Local Area.

4

Studio 2 Module 2 "Mes vacances" - Describing holidays in French.
Year 9 French
| Assessment Cycle | Content Covered |
| --- | --- |
| 1 | Studio 3 "Ma Vie Sociale d'Ado" – Technology and how we use this as teenagers. |
| 2 | Studio 3 (Module 2) "Bien dans sa peau" – Describing health and how to stay in shape. |
| 3 | GCSE Skills: "Gothic Horror short stories" – A look into French literature. |
| 4 | Studio 3 (Module 3) "Mon Emploi" – Describing jobs and aims for the future. "Film Study"– 'Les Choristes'. |
Year 7 Spanish
| Assessment Cycle | Content Covered |
| --- | --- |
| 1 | Introduction to Spanish & 'Viva 1' Spanish basics and phonics. |
| 2 | Viva 1 Module 4 "Mi Familia y Mis Amigos" Describing friends and family in Spanish. |
| 3 | Viva 1 Module 3 "Mi Insti" – all about my school and the subjects I study. |
| 4 | Viva 1 Module 5 "Mi Ciudad" - – The area where I live and the different places to describe. |
Year 8 Spanish
| Assessment Cycle | Content Covered |
| --- | --- |
| 1 | Viva 2 Module 1 'Mis Vacaciones' – Describing a holiday in Spanish |
| 2 | Viva 2 Module 2 'Todo sobre mi vida' - – How to describe what books, films and technology I like and why. |
| 3 | Viva 2 – Module 2 '¡A comer! – Food, drink and café life in Spain. |
| 4 | Viva 2 – Module 5 'Operación Verano' – Planning for a future trip to Spain. |
Year 9 Spanish
Assessment Cycle
Content Covered
1

Viva 3 (Module 1) "Somos Así" – Describing different hobbies and activities and giving your opinion on them

2

Viva 3 (Module 3) "En Forma" – Describing health and how to stay in shape

3

Viva 3 – Module 2 "¡Oriéntate!" – Jobs and what I would like to do when I am older.

4

Viva 3 (Module 5) "Una Aventura en Madrid"

+ Film / Literature Study
GCSE French (AQA)
Year 10
| Assessment Cycle | Content Covered |
| --- | --- |
| 1 | Theme 1: "Me, My Family & Friends" & "Technology in Everyday Life" |
| 2 | Theme 1: "Free-time Activities" & "Customs and Festivals" |
| 3 | Theme 2: "Home, Town, Neighbourhood & Region" & "Social Issues" |
| 4 | Theme 2: "Global Issues" & "Travel & Tourism" |
Year 11
| Assessment Cycle | Content Covered |
| --- | --- |
| 1 | Theme 3: "Life at School and College" & "Jobs, Career Choices and Ambitions" |
| 2 | All Themes: Higher-level grammar and content revision. |
| 3 | All Themes: Exam revision and preparation. |
GCSE Spanish (AQA)
Year 10
| Assessment Cycle | Content Covered |
| --- | --- |
| 1 | Theme 1: "Me, My Family & Friends" & "Technology in Everyday Life" |
| 2 | Theme 1: "Free-time Activities" & "Customs and Festivals" |
| 3 | Theme 2: "Home, Town, Neighbourhood & Region" & "Social Issues" |
| 4 | Theme 2: "Global Issues" & "Travel & Tourism" |
Year 11

| Assessment Cycle | Content Covered |
| --- | --- |
| 1 | Theme 3: "Life at School and College" & "Jobs, Career Choices and Ambitions" |
| 2 | All Themes: Higher-level grammar and content revision. |
| 3 | All Themes: Exam revision and preparation. |