Government and Politics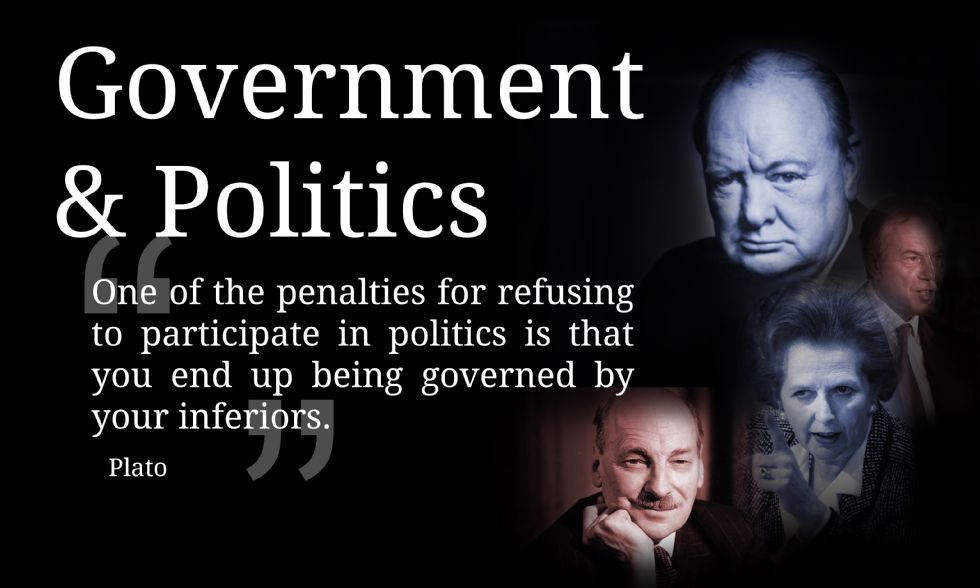 Overview
Politics
Key Stage 5
Year 12:
Autumn 1 (Sept- Oct): Unit 1 - Political Participation: Democracy and participation, Political Parties, Electoral systems, voting behaviour and the media.
Autumn 2 (Nov-Dec): Core Political Ideas: conservatism, liberalism, socialism.
Spring 1 (Jan- Feb): Unit 2: UK Government: the constitution, parliament, Prime Minister and executive, relationships between the branches.
Spring 2 (Mar- Apr): Summer 1 (May-June): Non-core political ideas: feminism, nationalism.
Summer 2: (Jun - Jul): Year 13: A2 anarchism, ecologism, multiculturalism

Autumn 1 (Sept- Oct): Unit 3 USA (3A): the US Constitution and federalism, US Congress, US presidency.
Autumn 2 (Nov-Dec): US Supreme Court and civil rights,
Spring 1 (Jan- Feb): Democracy and participation, comparative theories.

Spring 2 (Mar- Apr): revise Units 1 & 2
Summer 1 (May-June): Revision Unit 3A
Summer 2: (June): A2 A Level examination