Y11 Students Donate Clothes to Troop Aid
Last week Y11 students donated clothes that they collected to Troop Aid, a charity that supports British troops when they return home from war.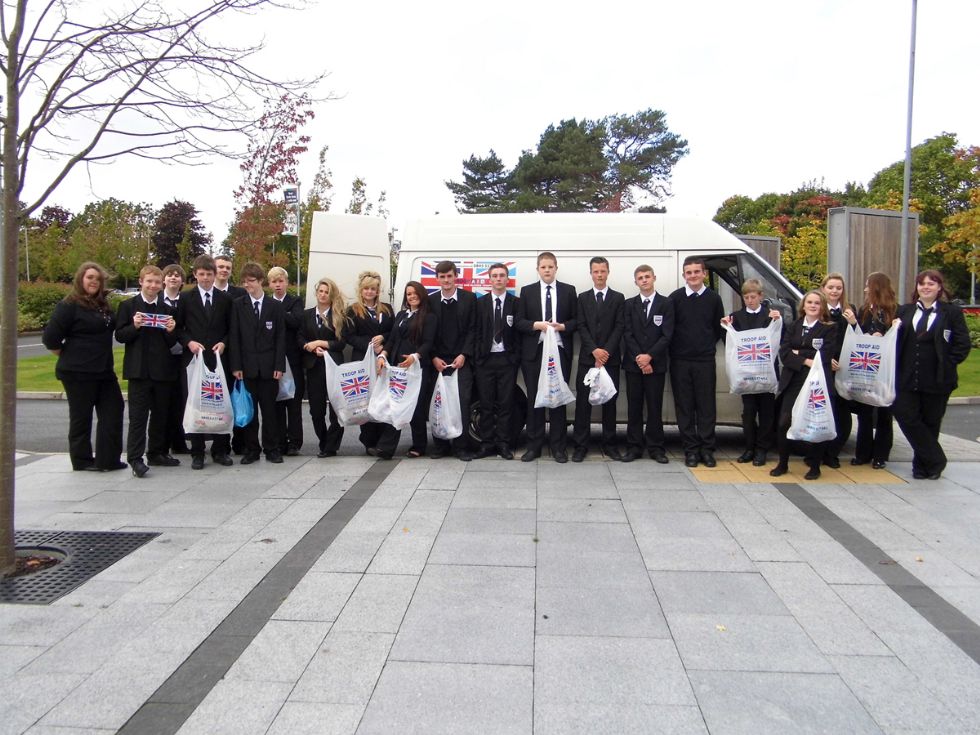 Over the past year, as part of their Citizenship GCSE project, a group of Year 11 students have chosen to focus their coursework on the struggle for human rights and equalities around the world.
Their discussions and research led them to focus their project more specifically on the efforts, contribution and often sacrifices, that the British troops give in the line of duty when supporting countries around the world.
Not only were the students responsible for a 'Red, White and Blue' themed day in the Summer but they also led a whole school clothes collection for the charity Troop Aid.
Much of the work of the Troop Aid charity is in Selly Oak Hospital, supporting hospital-admitted injured troops returning to the United Kingdom from war zones around the world. These troops often arrive back without their personal effects or clothing. One of the key objectives of Troop Aid is to support these troops by providing the basic essentials in their Troop Aid grab bags. The unwanted clothes that the students have collected can be converted into money and used to pay for these Grab Bags, providing a small but significant contribution to the physically and emotionally difficult recovery of that these troops.
A huge thank you goes to these Year 11 students but also to those students and staff who have contributed their old clothes to support the efforts of Troop Aid.
Further information about this charity can be found at www.troopaid.info.